Heavy Duty Suction Sandblast Cabinet Trigger Gun 1/4" For Cabinet Blasters
Description
Our siphon feed sandblaster gun is trigger operated and designed especially for siphon blasting. Full finger trigger lets you "feather" the blast for special applications or use "full blast" for heavy rust removal. (More comfortable to hold and more durable than full hand control type.)

Air jet and suction head are heat treated and hardened to rockwell 58-62 making this gun the smoothest operating and longest lasting trigger gun on the market. Has 1/4" standard female pipe threads for your air inlet hose at bottom of handle and standard 1/4" female pipe threads for pickup tube on power head.


This gun can be used with your Skat Blast model 731, 731-TL, 780-TL, 780, 800-T, 850, 850-T, 930, 935, 951, 952, and 960-T cabinets. Can also be used to improve performance with other siphon-fed cabinets.

FOR SIPHON BLASTING ONLY.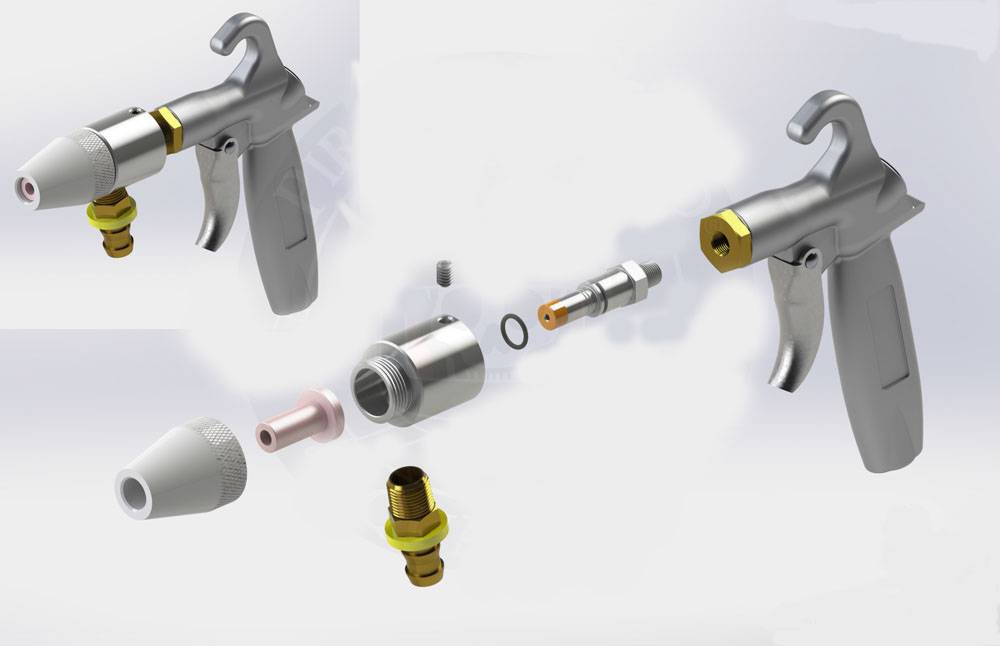 COMES WITH 1/4" CERAMIC NOZZLE, W 3/32" AIR JET (12 CFM @ 80 PSI)
BRASS INLET FITTINGS NOT SUPPLIED